The SEO Works rated a Global top 1000 company
As a company committed to giving our clients the best service possible, The SEO Works is excited to announce that we are featured in the Clutch 1000, an exclusive list of top rated companies from all over the world.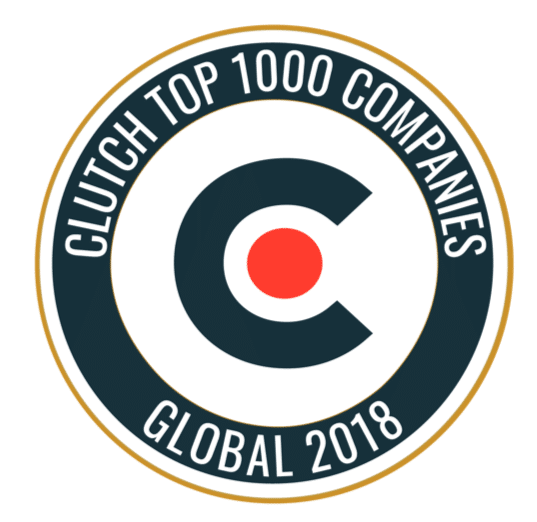 This exclusive list of leading organizations helps businesses seeking to invest in marketing, IT, development, or design services make buying decisions with confidence.
Clutch is seen as the "Which" for business-to-business service providers. It's an independent B2B ratings and reviews platform that looks at a company's market presence, the services it provides, and most importantly reviews from its clients, to determine its rankings.
Being included in the Clutch 1000 means that we are amongst the top thousand service providers worldwide, and recognizes the companies that have gone above and beyond for their clients. You can read more about the selection methodology here.
Achieving this success would not be possible without our client's consistently positive reviews. We always aim to do everything we can to help our clients meet their goals, so there is no better feeling than knowing that they are happy with the results of our work. We are so grateful to all of our clients who took the time to leave a review with Clutch. Here are a few of our favorites:
They have a reputable team with some exceptionally talented individuals, and we've been fortunate enough to have had most of them working on our project.

Their team provided exceptional customer service and were responsive via phone and email. Whenever we requested additional features and various changes, they were always prompt and helpful with getting things done quickly. We were extremely happy with their service.

They understand my business and what I want to achieve. Other companies may give you a lot of statistics on what they can do, but I find that The SEO Works sticks to the work and actually delivers.
You can read more reviews here: https://clutch.co/profile/seo-works
Ben Foster, Managing Director at The SEO Works said: "We are committed to providing our clients with the highest level of service possible. This means having a team that is not only knowledgeable, competent, and flexible, but skilled in communication and ready to adapt to new situations and obstacles as trends in marketing shift. We're delighted to be ranked at the top of our game globally, for the services we provide".
Sara Philibotte, Clutch Business Analyst said: "These companies not only demonstrate their ability to excel in their respective service areas but also exemplify thought leadership and outstanding customer service. We are proud to have them as leaders on our platform and to celebrate their success."
Thank you to Clutch for this recognition, and to our clients for making us one of the top SEO and PPC agencies in the world!